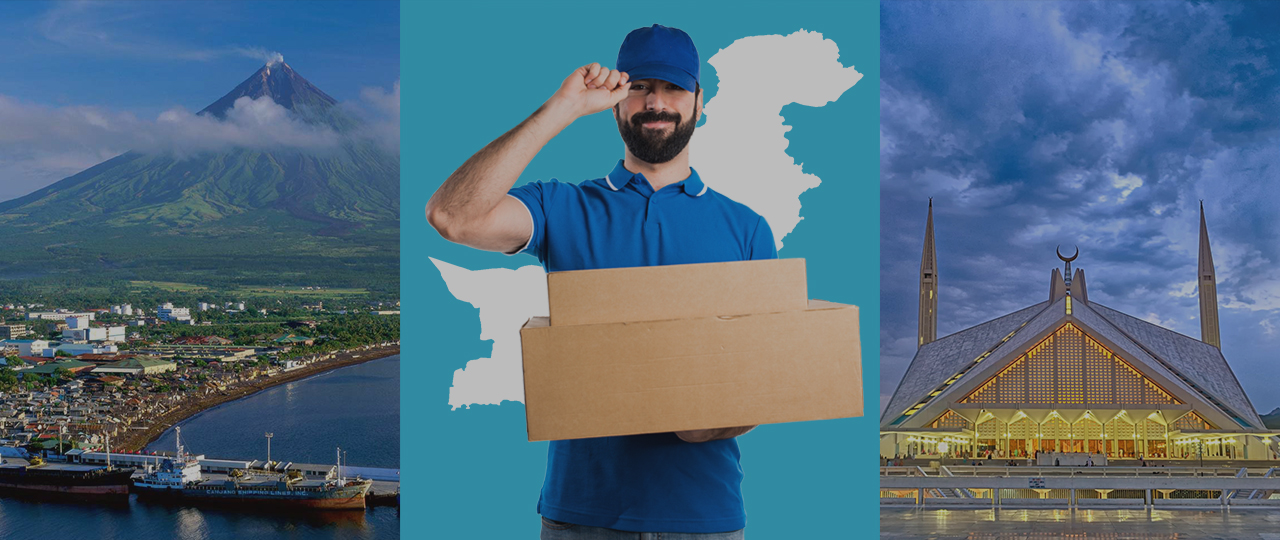 Shop International Brands & and Ship anywhere in Pakistan
Shop & Ship to Pakistan

You want to buy world best quality product, but you don't know how you ship it to Pakistan at your doorstep? YPS offers you that service and not only that, you can now buy from Ebay and Amazon and other famous market places. You can do Online shopping from World leading website through us and provide us the chance to serve you through our quick services within few days.

We promise the quality and reliability of the parcel from international brands and provide you to Pakistan at your door. We solve almost all your shipping-related problems. We assure you we do not take any hidden cost from you and we don't hesitate to tell you that if you want to ship any product from USA or UK within few days, we can make it. The great thing is that YPS provides the best services with minimum shipping rates, and that is why we are reliable among our customers. It is the great experience for the people who do not know how to ship from abroad. We provide complete information to you, and our transactions are open. You can ask any question about your inquiries and make us offer you a unique chance of virtual shopping. We recommend that you choose products from those that are available on our website.
---
Our Proud Partner in Pakistan
About OCS
OCS Pakistan is not only one of the reputable and known company but also one of the oldest company in Pakistan under the Umbrella of Muller & Phipps Pakistan Private Ltd. OCS Pakistan has a very vast historical background. It is one of the leading multi-national company which is well known in the logistics and courier industry.
OCS Pakistan shipped their first parcel on 23rd May 1986 in Karachi and now they are handling thousands of shipments per day. They have not only locally has big operational infrastructure but also they are very well connected with international network.
OCS Advantage:
OCS Pakistan is very focuses to provide high quality service for their customers. Due to that reason they are not only popular in Pakistan but also they have lot of customers all over the world.
Pakistani Locations - Where OCS Delivers
Before YPS, it was only a dream to buy famous international brands from countries like US and UK and Europe for people in Pakistan. Now it is only possible thorugh YPS and OCS Pakistan for Pakistani consumers to buy international favourite goods without any hassle and ship it to every city in Pakistan with all track and trace of your parcel. OCS Pakistan is one one the biggest network and infrastructure all over the Pakistan for their logistics and courier purposes. Please find the list of famous cities of Pakistan as below where OCS Pakistan provides can deliver your parcel. Details list of OCS Network please click here
Karachi
Multan
Islamabad
Sukkar
Mardan
Okara
Jacobabad
Nowshera
Lahore
Hyderabad
Sargodha
Jhang
Kasur
Nawabshah
Khairpur
Faisalabad
Gujranwala
Sialkot
Sheikhupura
Rahim Yar Khan
Mirpur Khas
Charsadda
Rawalpindi
Peshawar
Quetta
Bahawalpur
Larkana
Gujrat
Sahiwal
Thatta
Swabi
Khewra
Lachi
Noshero Feroz
The Office
Address: Head Office OCS Pakistan (Pvt.) Ltd 4.8 miles. C 17,World Wide House
Phone: (021) 111-202-202
Business Hours
Monday - Friday 9am to 5pm
Saturday - 9am to 2pm
Sunday - Closed

What our members in Pakistan are saying
YPS customer service is very good. They are very pro active and always keep update of my parcel.
Abdul Basit
Sales Director